The 5 best fitness studios in Edmonton that you need to try in 2020!
Updated: Apr 9
There's nothing I love more than a good sweat sesh. It's truly therapeutic for me and as I get older, I've been noticing I'm choosing to work out less for the physical, and more for the mental benefits.
Because the holidays are just about over, some of you may have a pre-paid Visa gift card from Santa Clause you're wanting to burn, or can't help but feel inspired by the whole 2020, new decade, new me thing. Why not ride that wave people, and enter the 20s by trying something exciting and new located in your own backyard?
Here are my top 5 favourite fitness studios from 5 different categories that you can find in YEG!
Everything on the list is locally owned and operated. I highly encourage you to give each one a try at some point because they're all addicting in their own way. Plus, the people who are a part of these fitness communities are fantastic, making it a great way to help you stay motivated!
SPIN:
Location
Whyte Ave. 10636 82 Ave

11653 Jasper Ave (Brand new location!)
Pricing
Intro Pass (new students only) | $65 for 3 weeks unlimited!

Drop-in class | $23 (Student price $20.70)

5 Rides | $95 (Student price $85.50)

10 rides | $180 (Student price $162)

Every Friday at 6:40 pm GIVE'R Class - $10 Charity Ride (with 100% of proceeds going to a charity of the studio's choice for the quarter. This is also a great way to try out the studio for the first time, but be warned, classes fill up fast!)
Why YEG Cycle?
Some have referred to it as Spin Church, others as a rave or night club, however you want to slice it, YEG Cycle has a special way of injecting you with euphoria and endorphins so strong, you'll be smiling from ear to ear for the next 24hrs. Albeit, your first spin class can definitely be intimidating, especially if you're riding alone; but fret not, the studio is home to some of the NICEST humans in the world. Before every class, the instructor will introduce themselves and set up any new riders by adjusting their bikes and ensuring everyone feels completely welcomed. They also always go over seating and hand positions at the beginning of every class.
Your class will include:
Great music that you'll ride to the beat to (it takes a couple of classes to really start hitting the beat correctly with the peddles, but once you do, you'll feel like a young JT)
Flashing lights that match the mood of each track
Weights that range from 2-5 pounds (trust, you'll want to start light - do not grab the 5 lbs for your first class!) There's a weight track in the middles of the class — usually between 3-6 mins long full of micro-movements that will make your arms BURN
The nitty-gritty:
You clip in at YEG cycle and shoe rentals are included. If you've never clipped in on a stationary bike before, be prepared to have your mind blown, it changes the game. The studio is also equipped with face towels, showers with the best body and hair products, hairdryers, dry shampoo, and did I mention, the nicest staff ever?
Do yourself a favour and go to one class, you'll be hooked!


Location
8135 102 St (Roots on Whyte building)
Pricing
One Month Unlimited New Student Special | $40 *(highly recommend)*

Drop-in class | $20

10-class pass | $140 (student price $130)

One month unlimited | $130 (student price $120)

Auto renew | $110/month *or if you take advantage of the New Student Special and choose to stay on, Auto Renew passes are discounted at $99/month (student price $95/month)
Why SATTVA?
I've practiced a number of different styles of yoga over the years and I appreciate each for different reasons, SATTVA however, is truly unique and is rooted right here in Edmonton. Founder, Rameen Peyrow, developed this style of yoga based on his intuition and teachings from yoga teacher and Sanskrit scholar, Sri. K Pattabhi Jois in India. SATTVA Yoga combines physical postures, breathing, and meditation to produce a well-rounded and holistic yoga practice.


Your class will include:
I'll speak to the All Levels Class here, their most popular class. SATTVA offers a variety of other classes if you're looking for something more restorative, check out their full list of classes here
The first 60 mins of your class will consist of a fluid posture flow and breath work to build balance, inner strength, and energy,
The last 15 minutes will focus on a complimentary meditative sequence
The typical class is 75 minutes long
The room is warm, not hot, usually between 25°C - 28°C, wear breathable and comfortable clothing, as you will sweat.
Disclaimer: The All Levels Class is a bit more vigorous with some advanced variations of posses, however, "All Levels" is in the name for a reason, there are beginner variations you can take, making it an extremely motivational course as your body and mind constantly have something to work towards.
The nitty-gritty:
For the All Levels Classes, there are four main sequences that form the core of the practice - Front Body, Back Body, Side Body, and Strength. The studio rotates through each of these sequences every month, allowing you to really focus on one area per month. You can also access SATTVA Online, an online yoga resource, which is available with many of SATTVA's membership plans, allowing you to continue with your practice at home.


ROW:


Location
Pricing
10 Day Trial | $50

3 Class Trial | $30

30 Day Journey pass | $95

Drop in | $22
Why Hive?
Have you ever tried a row class before? If you've never visited Hive, then probably not. The first of their kind in Edmonton, Hive offers a 45 minute rowing class that pushes you to your limits. Did you know you use 87% of your muscle mass with every stroke on a rower? Mix this up with the floor work that's thrown in between each 10 minute row "sprint", and you have yourself the perfect full body workout!
The studio also offers Spin, HIIT, and Yoga classes that are phenomenal as well! Making it a great place to grab a pass if you're the type who likes variety in your workouts.


Your class will include:
Top of the line Indoor rowing machines that offer a high intensity, low impact, and full body workout
The perfect combination of row and body weight exercise.
Typically you'll do 3 sets on the rower that consist of a combination of different strokes to target different parts of your body and sprints
Interchanged with 3 sets of body weight exercises to target different muscle groups.
A resistance band is often used on the floor to help you really feel that burn – there are 3 different sets to choose from – light, medium, and heavy. Choose wisely ;)


The nitty-gritty:
Hive Fit Co is a stunning studio located in the heart of downtown Edmonton. You'll be greeted and lead through classes by the friendliest (and often super hilarious) staff members. The studio is also equipped with those "super nice to haves" including lemongrass face towels, great showers, and amazing hair and body products – making it the perfect place for any downtown dweller or nine-to-fiver to sneak in a unique and feel-good workout.


HIIT
Location
Pricing
10 Day Trial | $50

3 Class Trial | $30

30 Day Journey pass | $95

Drop in | $22
Why XTherapy?
If you've tried a HIIT (High Intensity Interval Training) class before, you

understand just how fantastic these workouts can be. XTherapy's signature HIIT style makes HIIT even more enjoyable and fun. Each class blends body weight and strength training into one dynamic and fun workout! XTherapy also really emphasizes the group aspect of the class, meaning you work in teams or with partners, which can seem intimidating, but at the end of the day, you get to be vulnerable and push yourself harder than you would at the gym alone. You'll always leave feeling like Rocky Balboa.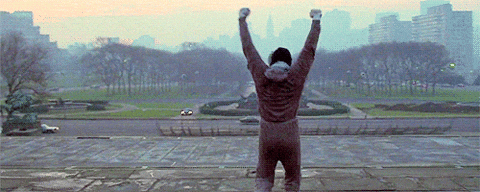 Your class will include:
An enthusiastic Instructor who will first make you feel comfortable with the group but will then make you feel mighty uncomfortable (in the best way possible)
Awesome music
Every class begins with a check-in question where you'll share who you are and how you're doing (it may sound intimidating but it's a great way to get you connected with the people in the room)
You'll then jump into body weight, strength training, boxing, battle ropes, slam balls, wall balls, and kettlebells. You'll feel tired, but at the same time energized, and will be back for more butt kicking in no time.
The nitty-gritty:
XTherapy is another phenomenal downtown fitness studio that everyone should try at least once. The people are amazing, they will all know you by first name by your second or third time attending (I'm not kidding). The Owner, Kelly, practically lives there and is the kindest human you will ever meet! The studio also offers fantastic spin, yoga, and barre classes, making it another great one-stop-shop location if you're looking for an all-in-one experience.
RUN (INDOORS):
Location
Pricing
First Timers | $23 Two Class Pass

Single Class Pass | $23

Five Class Pass | $95

Ten Class Pass | $180

Twenty Class Pass | $380

1 Month Unlimited | $210


Why Runaway Workout Club?
The newest fitness studio in Edmonton (opening just at the end of November 2019) the cool, new kid on the block is sure to provide you with a workout like no other. If you're a runner, great, this is an excellent place to be for those days when the pavement's a little too icy or for when you're looking to improve your endurance and split time. If you're not a runner, no problemo, the workout is scalable for wherever you're at! Get ready for a combination of interval running on the treadmill and dynamic, high-intensity exercises on the floor.
Your class will include:
A well-versed instructor - all the instructors at Runaway know a thing a two about running and strength training, be prepared to be a little sore – no pain, no gain!
Take a spin on the most innovative treadmills on the market, the WOODWAY4Fronts are designed to provide a ridiculously comfortable and low impact workout. Comprised of individual shock-absorbing slates that have been scientifically proven to reduce harmful shock to joints, muscles, and connective tissues, you'll glide like butter across the machine so you can push yourself even further!
Your coach will cue your sprints, and everyone in the class will run at a different personal maximum pace/top speeds. You'll have to play around a bit to find your top speed but once you get it you'll know just how much your body needs.
The HIIT portion is designed to keep your heart rate up, improve your muscular endurance and promote functional strength.
You'll hit the treadmills and the HIIT portion 2x each throughout the class for a total workout time of 60 minutes. Prepare to be amazed.
The nitty-gritty:
If you're like me, you might walk in feeling a littler nervous about the workout because it does come across as intense, but because it's so scalable, you really have the ability to tailor your workout accordingly. Bonus, the dark and cool ambiance of the room means no one is looking at you, so do your thing, push yourself slightly outside of that comfort place and you'll leave feeling great! The Founders, Robyn and Wes, are also incredible humans who are passionate and eager to hear your feedback. You NEED to try this place out!
Well, there you have it friends, that's my list! This isn't to say there aren't plenty of other great studios in the city, the following five are my personal favs. I'd love to hear what yours are though as I'm always up for trying something new! I hope this has inspired you to try something new too!
Happy Sweating!